Stacashal - Print Collection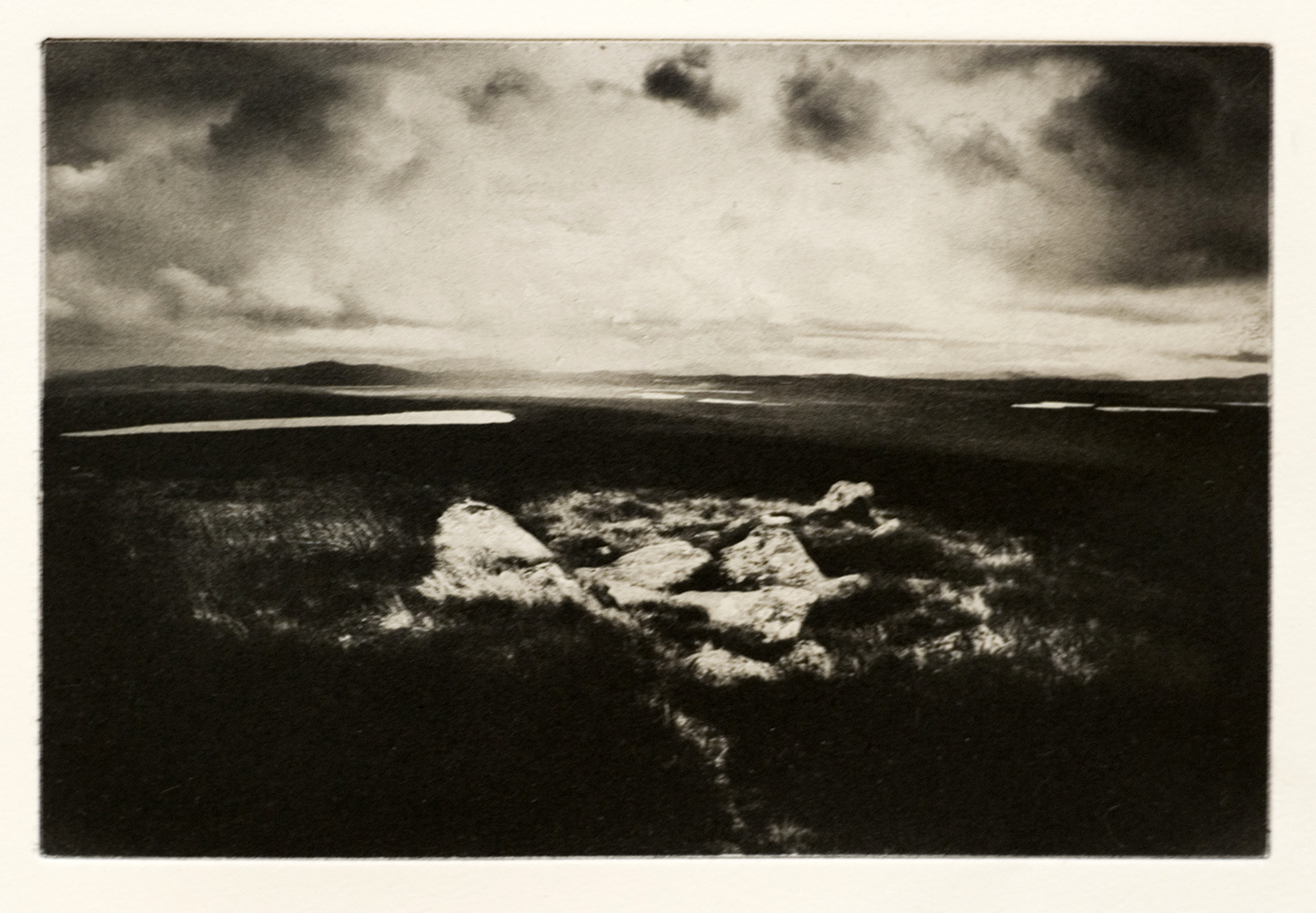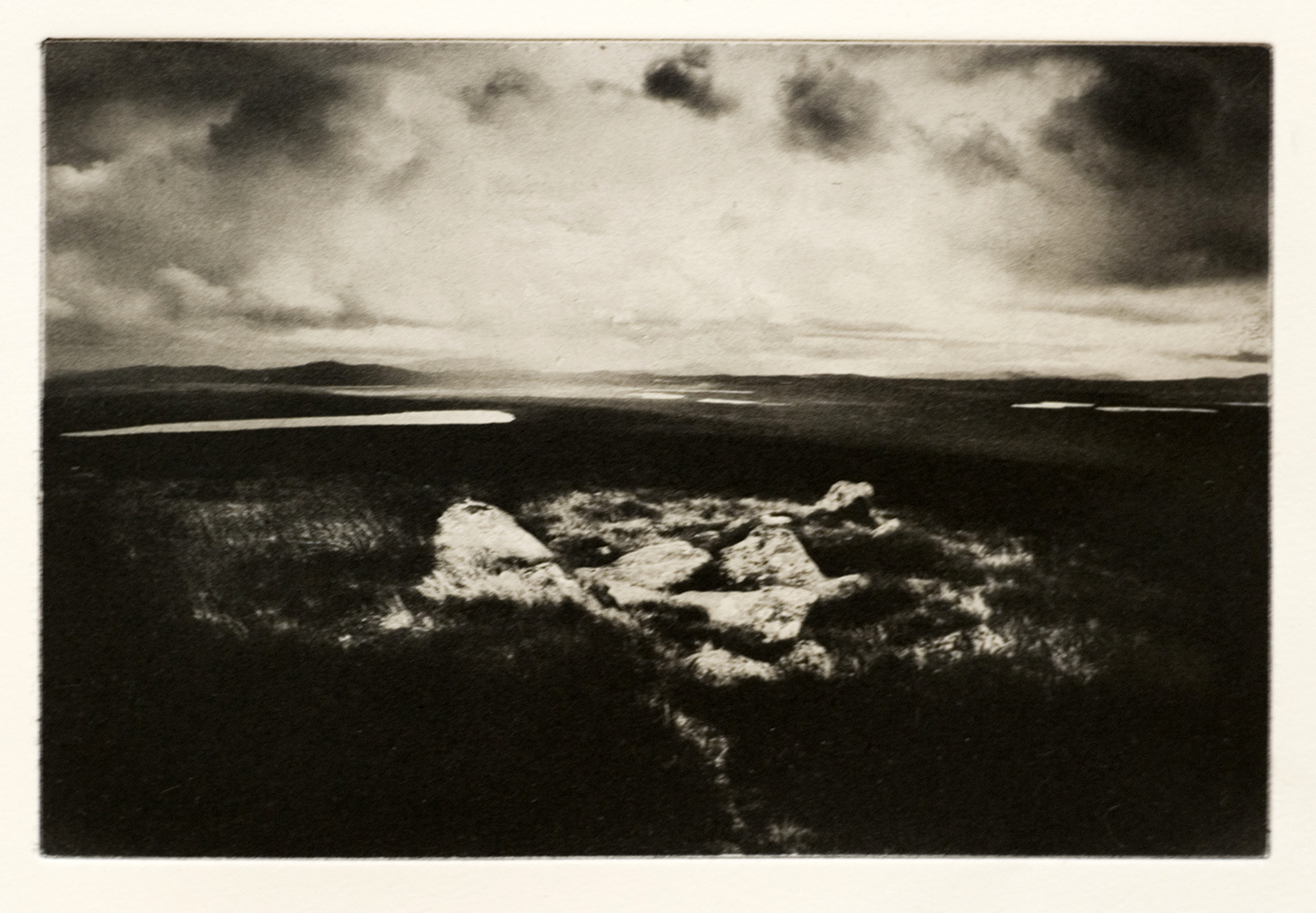 sold out
Stacashal - Print Collection
A collection of four individual hand printed and set photo-gravure prints showing the view from Stacashal, a hill on the Isle of Lewis in the Outer Hebrides. Limited to only 20 sets, each is individually hand embossed, signed and numbered.
This series is currently held in several important public collections, such as the National Galleries of Scotland, The Royal Photographic Society collection in the V&A, and the Yale Museum of British Art in America.
Print size: Each print is 27 x 23 cm
About the images:
Rising above the North Lewis peat land, Stacashal is surrounded by small lochans, long deer grass, and the many long vacated shielings which lie ruined on its gentle slopes.
With a prominence of 700 feet, the views from the summit across the moors are impressive, with clear views to Muirneag in the North of the island, and Cailleach na Mòinteach (The Old woman of the Moors) to the South, her elegant form clear on the horizon. From theexposed summit I watched the slow approach of black clouds, and fragile rays of light which worked their way inquisitively across the landscape.
Standing beside an ancient chambered burial cairn, I decided to make my images of the moorland, using the points of the compass to help guide my eye over the ever-changing landscape. This series of works intends to create a dialogue with the work of Thomas Joshua Cooper, who three decades ago documented the peripheries of island, I instead choosing to document its heart of gneiss and peat.
Sending prints:
To ensure that your goods arrive safely in perfect condition, each print is carefully wrapped, rolled and sent securely by Royal Mail. Each individual print is carefully made to order. Please allow 7-10 days for your order to be printed and dispatched